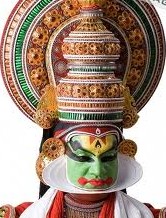 Welcome To Saniya Holidays The Best Tour Operators In
Bangalore
Here at Saniya Holidays our strong belief is in giving you incredible and stress free holidays. We also plan your holidays by selecting the travel arrangements and hotels which are considered the best in the respective categories.
 Our aim is to project destination management. Our team is at work 24/7. We will provide you with one of the finest, holiday packages. Each of us bring years of experience, efficiency and professional expertise, dreaming up the holidays that will heal your body and soothe your soul. With total commitment and dedication, we aim to please our clients, so that they are drawn back here year after year, each year. We will give a totally different Incredible India experience that stays with you for ever.

Our Best Packages From Bangalore
THAILAND PACKAGES – Bangkok & Pattaya  Packages 4-star: 
We are conducting Luxury Bangkok – Pattaya Packages from Bangalore once every month from March 2015.  more about Thailand packages to Bangkok & Pattaya from Banglore….
Shirdi Tour Packages by Air: 
 We conduct special Shirdi Sai Darshan Packages from Bangalore by flight on a weekly basis every month.  more about flight package to shirdi… 
Shirdi Tour Packages by Bus: 
Shirdi Sai Darshan Packages by Bus are conducted on a daily basis. These packages include to and fro journey in Multiaxle Volvo A/C semi sleeper, accommodation, non A/C Indica car  for sight seeing …. more about shirdi bus package
Tirupati Balaji Darshan Packages By Bus: 
Bus packages from Bangalore to Tirupati for Balaji Darshan starts everyday at around 9:00 pm from Bangalore. There are three types of general packages and one VIP darshan Package more about Tirupati darshan package… 
Kerala Tour Packages From Bangalore:
Saniya  Holidays is well know for conducting customized Kerala Packages from Bangalore.  These packages are listed in our Kerala Packages page as fixed packages, but with our vast experience we can easily customise and arrange them according to the requirements of the customers. more about Kerala Tour Packages
Special Ooty & Kerala Honeymoon Packages: 
We proudly state that special honeymoon packages are one of our best organized tour packages from Bangalore, specially designed for honeymoon couples … more about honeymoon packages…. 
Mysore – Ooty Packages From Bangalore:
Saniya  Holidays started with Mysore – Ooty packages.  These packages are our most sought after packages and we are thoroughly experienced in arranging the packages… more about Mysore – Ooty Packages
It's wonderful to travel with somebody that you love